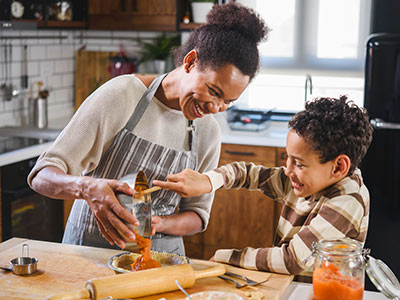 With many of us transitioning to the "new normal" of homeschooling our children, the change can be tough. Balancing work and home life can be challenging for any parent. But how can you make learning fun and engaging while social distancing? Don't fret! Dr. Glenn Sosebee and Dr. Todd Britt at Sosebee & Britt Orthodontics have 5 activities you can do at home that are educational and fun.
Science Experiments
From Bill Nye to YouTube, DIY science experiments are a fun way for kids to learn while using resources from around the house. Check out this video for 10 fun DIY experiments you can do at home.
Go on a Virtual Field Trip
You don't have to leave the house to experience new things and places. Google Arts & Culture makes the MoMa, Van Gogh Museum, and thousands of museum collections viewable through virtual tours. Want to visit a national park while avoiding sunburn and bugs? Take a look at the national parks in the United States you can virtually visit with Google as well.
Plant a Garden
Need to get some fresh air? Plant a garden outside your home! Start a small vegetable garden on your property and practice planting, watering, and weeding with your children. If outdoor space is limited, try creating a windowsill garden of herbs instead. Not only will your kids learn about nature, they might be more interested in eating veggies they've grown themselves.
Ready, Set, Bake
Did you know that baking is considered a food science? Many homemade recipes require measuring ingredients, weights, and learning how to follow instructions – many of the same things done in science classes. The fun part of baking is that you get to enjoy a tasty treat together at the end. Use those same treats as rewards throughout the week.
Try an Art Class
Spark your child's creativity with an art class in between school lessons to break up the day. The best part of incorporating art into the school day is that the learning doesn't stop. Kids can develop and strengthen their creativity, confidence, discipline, and more through art education. To help stimulate your child's creativity, the Kennedy Center's artist-in-residence, Mo Willems, offers Lunch Doodles in his studio every day.
Social distancing at home during the coronavirus pandemic is nothing short of challenging for families. By trying the above activities with your children, you can make learning fun and create lasting memories. For questions about orthodontic treatment during COVID-19, contact our office. Together we can help flatten the curve.