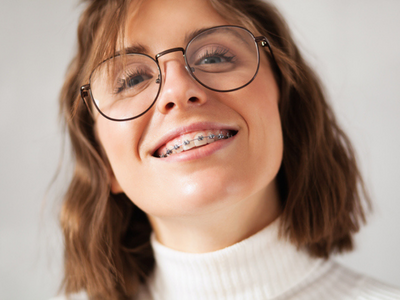 It's scary to be at home, school, or sports practice and feel a part of your braces loosen or even fall completely off your tooth, but it's a more common occurrence than you may think.. The good news is that most of these incidents are actually minor and easily fixed by your orthodontist. Here are a few general rules and tips for how to handle these situations in the moment and until you can get into the office for a visit. 
Orthodontic Emergencies
Typically, braces emergencies arise when a wire or rubber band falls out of place. These issues are minor and can be easily fixed by your orthodontist. A less common emergency is when a bracket comes loose and falls out. If you can feel a loose bracket that hasn't fallen out, it's best to leave it held in by the surrounding wires and call your orthodontist. But, if the bracket has fallen out already, keep it in a safe space and take it with you to the orthodontist. Schedule an appointment as soon as you can to fix this!