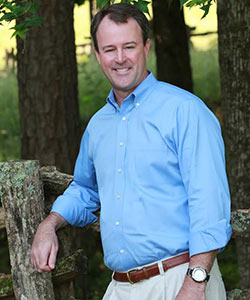 Orthodontist Glenn Sosebee is committed to giving patients the smile they have always wanted. He does this by using a combination of state of the art technology and over 20 years of clinical experience to deliver the results his patients expect and demand!
Dr. Sosebee received his B.S. Degree from the University of Georgia-GO DAWGS!
He received his DMD Degree from the Medical College of Georgia
After graduating from the Medical College of Georgia, Dr. Sosebee was commissioned as an officer in the United States Public Health Service. He was stationed in Winslow Arizona as a Dental Officer in the Indian Health Service where he treated members of the Navajo, Hopi, and Apache Tribes
Dr. Sosebee received his specialty training in Orthodontics and Dento-Facial Orthopedics at the University of Missouri, Kansas City
Professional Affiliations
American Board of Orthodontics
American Association of Orthodontists
Southern Association of Orthodontists
American Dental Association
Georgia Dental Association
A Family Man Born and Raised in Gainesville GA
Dr. Glenn Sosebee has been an orthodontist in Gainesville and Oakwood GA since 1995. He was born and raised in Gainesville, and he graduated from Gainesville High School in 1984. He returned to his hometown of Gainesville in 1995, and has been treating patients in the Gainesville-Hall County area ever since.
Dr. Sosebee and his wife Kellie have two children, Lincoln and Landon which attend North Hall Middle School. He is a member of the First Baptist Church in Gainesville and volunteers with different civic and conservation groups. In his leisure time, he enjoys hunting, fishing and scuba diving and spending t, me with his family.