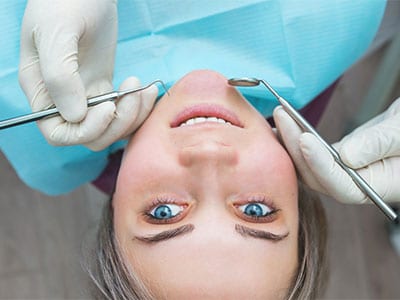 Having a sensitive gag reflex is nothing to be embarrassed about. Additionally, it is not something that should deter you from seeking orthodontic treatment. Those with a sensitive gag reflex can get frustrated, but it is certainly something that can be worked with while undergoing orthodontic treatment. Orthodontists, like Dr. Glenn Sosebee and Dr. Todd Britt at Sosebee & Britt Orthodontics, are trained professionals that can help care for and achieve a beautiful smile. Below are some tips to help patients with a sensitive gag reflex.
Tips for Those with a Sensitive Gag Reflex
Visit with an orthodontist and let them know!

– A sensitive gag reflex is actually quite common, so there's no need to be embarrassed. Feel free to express any concerns or fears with Dr. Sosebee and Dr. Britt

. From there, they can figure out how best to treat you and make sure that your comfort is the priority!

Take deep breaths! –

While this may seem overly simple, focusing on one's breath is actually one of the best ways to remain calm and ease physical tension. It may also help to take your mind off of what's happening in your mouth.

Listening to music or watching TV

– If your orthodontic office has a TV or speakers for music, this can help you relax and redirect your focus.

Experiment with the chair position

– Sitting up straighter helps some people. Work with your orthodontist or orthodontic assistant to find the chair position that works best for you!

A study shows that folding your left thumb into the palm of your hand, then making a fist and squeezing your left thumb

helps some people. Give it a try!

Schedule an afternoon visit

– Some studies indicate that gagging may be worse in the morning, so perhaps an afternoon visit may work better.
Communication is key, so be sure to alert our staff about your sensitive gag reflex before beginning treatment. Once again, it is nothing to be embarrassed about and is totally manageable! For more information about gag reflexes or to schedule a complimentary consultation, contact our office.