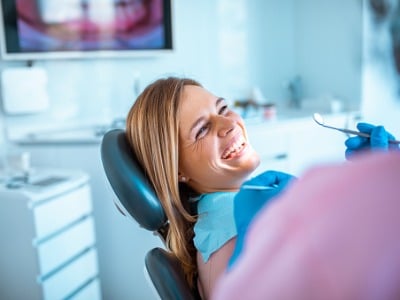 Your oral health is always extremely important, whether you're in braces or not! If you're looking for some simple ways to boost your oral health, you're in luck. Keep reading for some daily habits that you can incorporate into your routine from Dr. Glenn Sosebee and Dr. T. Todd Britt at Sosebee and Britt Orthodontics.
Some of the easiest ways to keep your oral health in tip-top shape are to do the simple things you have been told to do your whole life, like brushing your teeth. 
Proper brushing is an essential part of dental hygiene. Make sure you are brushing your teeth twice a day for at least two minutes each time. Don't forget to brush your tongue too – plaque can build up on the surface of your tongue as well as your teeth! Also, be sure to use a toothpaste with fluoride, which helps prevent tooth decay.
Flossing is also very important. Make sure you are flossing thoroughly on both sides of the tooth. Aim to do this twice a day!

Drink lots of water! Water does not stain or damage teeth. Additionally, drinking water while eating helps to clean away excess food particles that may be sitting on your teeth.

Lastly, eat healthy! This one probably comes as no surprise. Eating plenty of hard/solid foods helps maintain a strong mouth and jaw. Also, crisp fruits and vegetables are healthy for your gums and protect against cell damage.
These simple tweaks can help keep your teeth and mouth happy and healthy for years to come. As always, please contact our office if you have any oral health questions, we are here to help!