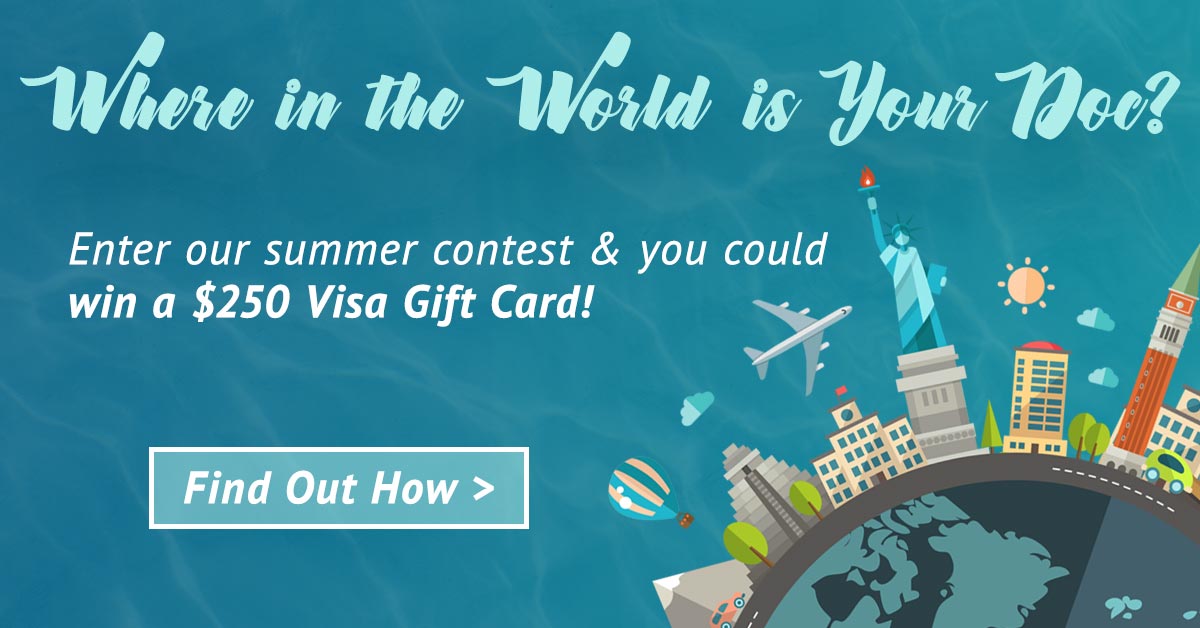 Ever wonder what it would be like to take Dr. Sosebee and Dr. Britt with you on your summer vacation? Now you can (kind of!)
Play our "Where in the World is Your Doc" contest this summer! The rules are simple –
1. Cut out flat Dr. Sosebee and Dr. Britt
2. Take a photo of you with both doctors on your family's summer vacation! You can cut the doctors out separately but you must include both doctors in the photo.
3. Submit your photo using the form on our Contest Page by August 31st! (Limit 3 entries per patient)
The Prize …  a $250 Visa Gift Card!
Visit our Contests page for more information. This is one of our most popular contests, and we encourage our patients to get creative with their photo submissions!
Dr. Sosebee and Dr. Britt won't have to ask you how you spent your summer when they see you for your fall appointment – they will have been along for the ride!
Good luck, and have a safe and awesome summer!