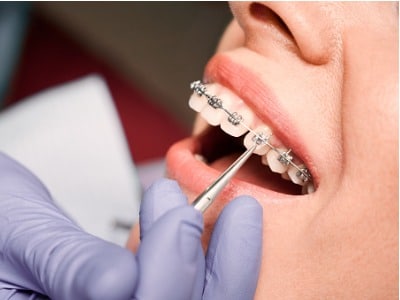 Many people don't know the difference between a dentist and an orthodontist. This confusion is common because both doctors work on teeth. However, it is important to understand the difference between them. When you have a problem with your teeth, jaws, or gums, it is important that you are seeing the right professional for your needs. Learn more from Dr. Glenn Sosebee and Dr. T. Todd Britt at Sosebee and Britt Orthodontics.
There are some similarities between the two doctors. Both dentists and orthodontists are involved in the care of teeth and solving dental problems. Additionally, both of them are dental school graduates. However, there are some differences between the two.
Dentists focus on overall oral health. Dentists diagnose and treat problems with teeth, gums, and other parts of the mouth. All practicing dentists have earned either a DMD (doctor of dental medicine) or DDS (doctor of dental surgery) degree from an accredited program. Orthodontists complete the four years of general dental education in dental school. Then, they have to complete an accredited program for a minimum of two years. These additional years make them qualified to move the teeth and align jaws. The title they earn of 'orthodontist' denotes the area of specialization.
An orthodontist can straighten the teeth. Orthodontists are concerned with the examination, diagnosis and treatment of anomalies and malocclusions. This can be achieved by moving them through the bone using braces, wires or bands. Orthodontists also help adults and children who want to improve their bite or appearance.
Both dentists and orthodontists work on teeth and help patients deal with problems that affect the teeth, gums and jaws. The biggest difference between them is education. Both graduate from dental school, but orthodontists must complete further training. If you are thinking about orthodontic treatment, you should consider your orthodontist. Find out more by contacting our office.