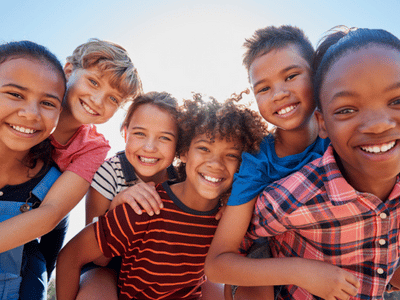 Young children often put anything and everything in their mouths. Unless it develops into bad habits that carry into later childhood, this curiosity is beneficial. Long-term oral health can be negatively affected by habits like nail-biting, thumb sucking, excessive use of pacifiers, and tongue thrusting as you swallow. 
Nail Biting
Biting your nails is bad for your general and oral health because you're introducing bacteria and dirt into your mouth. The germs and grime you ingest while biting your nails can cause illness and the consistent biting is hard on your enamel.  While it certainly isn't a good habit to keep up because of the dirt and germs residing under your nails, there are many more negative effects. 
Chewing your nails results in unnecessary wear on your teeth. It weakens the enamel and can even lead to chipping or the teeth becoming crooked. When you have braces, chewing your nails slows down orthodontic treatment. In addition to weakening the roots and making the teeth susceptible to movement, biting your nails can also displace brackets and wires. This makes your braces less effective and can result in more appointments to fix appliances or brackets.