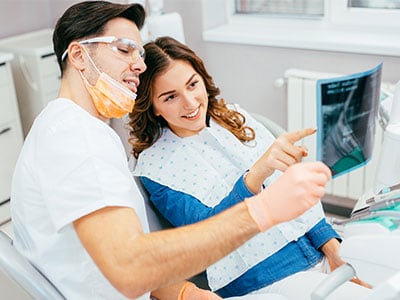 Orthodontic consultations are often times a complimentary introduction for orthodontists, like Dr. Glenn Sosebee and Dr. Todd Britt, to get to know you and your oral health concerns. The best thing you can do to make the most of your consultation is to prepare a list of questions beforehand. To help you get started, we've come up with a list of common questions answered during our complimentary smile exams.
How Long Will My Treatment Take?
It is important to first note that orthodontic treatment is not a "one size fits all" approach to straightening teeth. At Sosebee and Britt Orthodontics, we develop orthodontic treatment plans based on the individual needs of each patient to ensure they get the best results. Be sure to ask the orthodontist for an estimate of how long your treatment will take as the length may vary depending on how complex your situation is.
How Do I Brush and Floss With Braces?
Maintaining good oral hygiene is a crucial part of making sure your orthodontic treatment produces the results you want. Food can often times get stuck between wires and, if not removed quickly, can lead to more serious oral health problems. That being said, we are often asked how to brush and floss around braces to get the best clean. Ask your orthodontist what they recommend for keeping your braces clean throughout treatment.
What Foods Should I Avoid?
If you know anyone that had braces or are currently in braces, you probably understand that your diet will change once you begin orthodontic treatment. Braces can make it difficult, if not impossible, to enjoy certain types of food. During your consultation, ask which foods you should avoid to prevent complications during treatment.
What Happens if Something Breaks?
Accidents happen. When they do, it is important to discuss what you are to do in case a bracket becomes loose or breaks, a wire snaps, and any other scenarios. It is best to learn what to do in these situations ahead of time so that if and when they do occur, you're prepared.
We Can Answer Your Questions Too!
Your smile is important to us and we're always here to answer any questions you may have about orthodontics. Contact our office to schedule your complimentary consultation to find out the best treatment options will work best for you. We make your smile our priority.