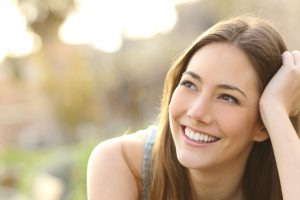 Orthodontics 2017…The New Year is the perfect time to make changes to improve your life, whether that means a new exercise program, healthier diet, or getting a healthier new smile. What better way to boost your appearance, confidence and achieve better dental health than orthodontics!
Do you have any of these dental problems?
• Crowding of teeth
• Spacing between teeth
• Overbite, crossbite, underbite
Did you answer "Yes"? Then orthodontics can help you just like it did master illusionist and magician Michael Grandinetti. "The first thing… that an audience notices is your smile; it's what really connects you as a person to them," Michael stated during an interview. Michael underwent complete orthodontics with braces as a teen and has been very diligent about good oral care over the years. "I'm so thankful I did it. It was so beneficial. And… looking at the path I've chosen, it was life-changing." Does your smile measure up?
Why Choose Orthodontics 2017
Orthodontics focuses on the treatment of irregularities in the teeth (especially the alignment and bite) and jaws, with the use of braces. It does not require the removal of tooth structure required with veneers and crowns to improve aesthetics and requires a lifetime of dental maintenance. Proper alignment of teeth with orthodontic appliances creates a beautiful smile which increases confidence, self-esteem, and enhances your first impression with friends and peers. A great first impression has been linked to greater profession success.
When it comes to orthodontic treatment today, many options are available. Each type of braces such as traditional metal braces, clear ceramic braces, Invisalign, or lingual braces behind the teeth offer different benefits. The key is to work with your orthodontist to determine which type of treatment best suits your needs, goals, and lifestyle.
Design Your Own Disappearing Act!!
For more information on the topic, go to our "Types Of Braces" page. At Sosebee and Britt Orthodontics we offer a complimentary evaluation to help you determine which personalized treatment plan is best for you. Contact our Gainesville or Oakwood GA  office today to schedule an appointment. We look forward to magically changing your smile