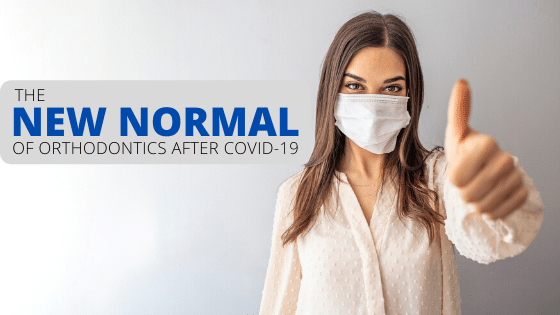 It's no secret that the spread of COVID-19 has drastically changed how we all live today. Now that many businesses are finally allowed to re-open, it's time to attend your first orthodontic appointment. To help you prepare for the "new normal," Dr. Glenn Sosebee and Dr. Todd Britt at Sosebee & Britt Orthodontics will explain a few changes you can expect at your next visit.
No More Waiting Room
Instead of waiting for your appointment in the waiting area, you may be asked to simply wait in your car and call the office once you arrive. You will be notified once it is time to enter the office. Friends and family will no longer be allowed to attend appointments with patients and must also wait in the car during the duration of the appointment unless absolutely necessary.
Parents can rest assured that their children will be taken care of in a safe, clean environment. We will take every precaution to reduce the spread of the virus while providing the same excellent service you're used to.
Screening and Triage Questions
With the absence of the waiting room, there will be a new process for starting your orthodontic appointments. Expect to have your temperature checked and to answer screening and triage questions prior to your visit. This is to ensure that you have not been recently exposed to the virus or showing signs of infection, like a fever
Social Distancing
One of the first things you may notice when visiting an orthodontic practice post coronavirus is the social distancing. Appointments will be scheduled further apart from each other and with fewer time slots so that less patients are seen at a time. This reduces the amount of traffic into the office and interaction with people other than the doctor(s) and staff. This may also result in longer wait times so please be patient with us.
Some orthodontic offices may schedule appointments a little further out than normal. Patients in braces used to being seen every 4-6 weeks, may be seen every 6-8 weeks in the future. Patients using clear aligners, like Invisalign, may receive 6 trays instead of the usual 4.
Spreading appointments over time makes sure everyone is seen and put back on track according to the orthodontic treatment plan set in place. While this may push back your total treatment time a bit, we will maintain our commitment to helping improve your smile while complying with any federal mandates.
More Protective Equipment and Cleaning
While seeing our staff wearing masks and washing their hands often isn't anything new, you can expect to see more protective gear than usual. Sterile instruments and devices, face shields/glasses, and gowns may also be worn to ensure an extra level of protection for both staff and patients. In addition, frequently touched surfaces, such as door handles, chairs, desks and bathrooms will also be cleaned and disinfected often.
With COVID-19 changing the way most of us live and work, it is important to reduce the spread of the virus while also providing quality orthodontic care. For any questions regarding treatment or new procedures, contact our office. We'd be happy to explain our new processes.